You are here: Graphic design

Website Design
WEBSITE DESIGN
WEBSITES DESIGNED TO YOUR SPECIFICATION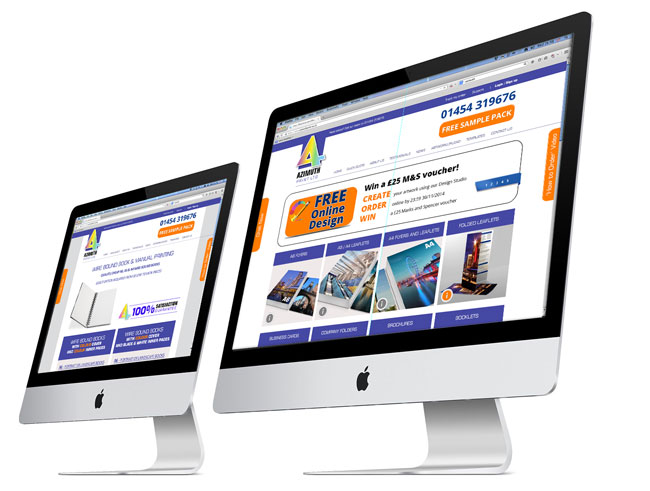 Let our professional design team create your website design, or if you wish copy an existing website design. Our fixed price service includes a telephone consultation, a design taking into account your preferences and a pdf proof sent via email.

We will also make corrections to copy and make minor design changes included in the fixed cost, major changes will be charged extra, hard copy proofs are charged extra if required.
Website template graphic design
A single page layout designed to suit your requirements that can be used as a template to design the whole site. The design can be provided as a jpg, pdf, or a layered psd file.

As well as the graphic design element, we also create, publish and host websites for a fixed charge.
5-page package:
Our 5-page website package includes graphic design from media provided, a template creation and 5 pages of your choice - these usually include the homepage, contact page, about your company and two other pages. The contact page can include a contact form so that visitors can send you an e-mail directly from the site. Also included in the package is hosting for the first year, unlimited e-mail forwarding and 1 POP3 mailbox.
Additional pages:
Add a new page to your site containing text & images provided to fit into your site template. Also add in a link into the menu where applicable. Dynamic pages and scripts are also available at an additional cost.
E-commerce site:
As above in the 5-page package, with the addition of shopping cart system which provides full shopping cart functionality with basket, confirmation and payment pages. The system also includes and admin area for you to edit your products and display your orders.
The sites that we build are dedicated bespoke solutions that can be tailored to your needs. They are not off-the-shelf packages.
Flair and Originality Come as Standard.
If you need us to design your job for you just call our studio team on 0117 332 0055


Latest Testimonials
Date:
Saturday, 6th May 2017
From:
The GREEN Team Canterbury
Absolutely excellent!! We're an unfunded not for profit small at the moment team trying to prevent perfectly good items from ending up in landfill when off campus students depart/relocate in our University city of Canterbury in Kent. We looked high and low and couldn't find anyone else doing the individually cut A6 stickers we wanted ...for students to whack on their boxed and bagged up stuff for us to collect....at a price we could afford. We'd just about given up and were thinking what the heck to do now when we found Azimuth who not only did the stickers we wanted but also are an award winning company,whose price included full colour, gloss, and free delivery too. But the best part was that they are a GREEN company based in Bristol UK which ethically gave us a real feel good factor. Mike from Azimuth was very helpful and patient too, as we're better at recycling than tech stuff like resolutions! The delivery was very quick and when we saw the stickers we were thrilled with them. They were exactly as we designed them (we had worried they wouldn't print up as they looked on the computer, what with our inexperience and all). Azimuth, you are BRILL and deserve more stars than were available. Thank you so much. We meant to write and personally thank you but have been so snowed under with the project. We're really glad to have been given the opportunity to review you. All the very best

Date:
Saturday, 6th May 2017
From:
Kathrin Stauffer
I am extremely happy with the service I have received for many years now from Azimuth. Couldn't ask for better, and I keep recommending them to others when there is an opportunity!

Azimuth Print has an average service rating of 4.9/5 based on 359 customer reviews independently verified by
eKomi
.