Contact us
Office Opening Hours

Monday:

9:00 am - 5:30 pm

Tuesday:

9:00 am - 5:30 pm

Wednesday:

9:00 am - 5:30 pm

Thursday:

9:00 am - 5:30 pm

Friday:

9:00 am - 5:30 pm

Factory Opening Hours

Monday:

6:00 am - 10:00 pm

Tuesday:

6:00 am - 10:00 pm

Wednesday:

6:00 am - 10:00 pm

Thursday:

6:00 am - 10:00 pm

Friday:

6:00 am - 10:00 pm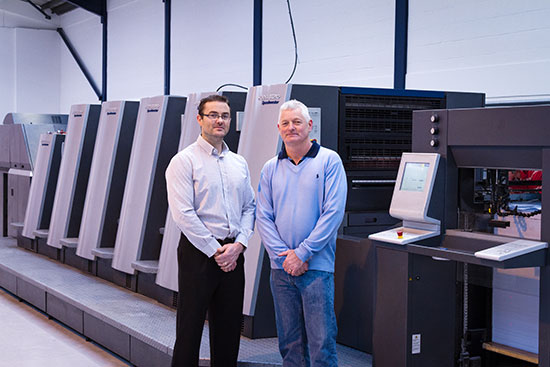 Michael and Tony Edmonds,
Commercial Director and Founder of Azimuth Print
Azimuth Print are one of the world's first Computer-to-Plate colour litho printers producing a wide variety of publications.
Established as a colour printer in Bristol in 1989 the company has progressed to be at the forefront of print technology.

Within our new custom designed production unit, we have brought together the very latest in design and print technology. We can produce a number of items including flyers, leaflets, folded leaflets, folders, books, booklets and stationery.

Our environmentally-friendly print works is situated in Bristol and within easy reach of Bath, Gloucester, Cheltenham, Taunton and Swindon. We are less than two hours drive from London, Birmingham, Coventry, Leicester and Plymouth.

FREE Nationwide Delivery Available (excluding Highland and Islands).
Where to find us
Azimuth Print Ltd is a private limited company registered in England & Wales (Company Number: 2414901)