You are here: Graphic design

Desk Calendar Design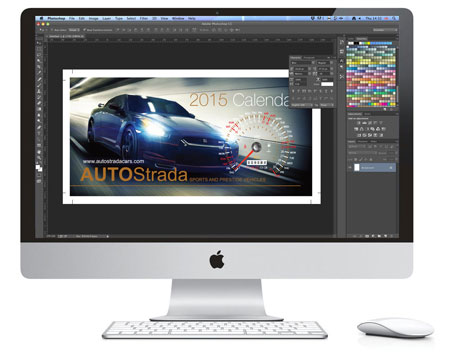 Let our professional design team create your desk calendar design, or if you wish copy an existing desk calendar design. Our fixed price service includes a telephone consultation, a design taking into account your preferences and a pdf proof sent via email.

We will also make corrections to copy and make minor design changes included in the fixed cost, major changes will be charged extra, hard copy proofs are charged extra if required.

Please let us have an idea for wording - upload or email a word document is best
If you want us to use any of your pictures please ensure they are at least 300dpi at the size to be printed
Or you can leave us to find any pictures needed from our extensive library at a small additional cost
Please allow 3 working days for your desk calendar design to be emailed to you as a PDF proof
Flair and Originality Come as Standard.
If you need us to design your job for you just call our studio team on 0117 332 0055


Latest Testimonials
Date:
Friday, 9th February 2018
From:
Barry Supple
Azimuth were prompt and precise in their estimates and costings; efficient and informative in specifying their needs from an author; speedy in producing the final printed product; and precise and professionally accurate in completing the jobs.

Date:
Friday, 19th January 2018
From:
Moira Stanton
We have been using Azimuth Printers for some years now. Their service is unfailingly good, they are always courteous and helpful. If an error is made, they rectify it immediately. I recommend them wholeheartedly.

Azimuth Print has an average service rating of 4.9/5 based on 406 customer reviews independently verified by
eKomi
.